I used to sign manicure and pedicure package and also received a few reviews, and I stopped doing them for 2 years due to my previous job. I was working in hospital supplies company, which we are not allowed to do fancy manicure designs; to keep professionalism, clean and tidy.


Today I am here at

CUTIECLE

The Nail Experts, IPC Shopping Centre. This is my first time doing a review with a special task, I am asked to be a Secret Spy.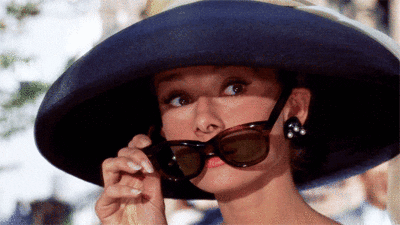 Act as a customer, as nobody knows I am here to do the review.
I had made my appointment at 3pm, and I arrived on time but I told Gina, the shop leader: "I am going to the loo and will be back in a while. May I know where is the washroom?". She replied in a good manner.
My nail services at

CUTIECLE

is classic gel manicure and classic pedicure. Gina provides me with 2 baskets of nails colours, 1 basket of gel colours, and 1 basket of normal nail colours. While looking thru the colours, I am confused with what colour to select. I asked Nini (another girl) to recommend me which colour is more suitable for my skin, she is very patient. What really surprised me, I am allowed to mix and match gel manicure colour on my different fingers without additional charges. On the other hand, Gina suggests me to try a bright colour for my toes.


Done for colours selection!
All nail saloon seats look almost the same, but here with a TV and were playing Fantastic Beast, I didn't really watch as I talk and ask a lot of questions.
Gina and Nini entertained me well.
I love how Nini use the hot towel to clean my both hands, make me feel so comfortable.
Gina will be doing pedicure and Nini will be in charge of doing gel manicure. Usually, it takes 45 minutes to complete a classic manicure and 50 minutes for a classic pedicure.
Watch the whole process of gel manicure and classic pedicure video at the end of the article.

Every time comes to clips, file, buff and tidying cuticle, I started to worry. At some saloon, they might not be gentle, and there are possibilities of hurting your nails.
I told Nini: "Please be careful while tidying cuticle on my right thumbnail, as it was injured and had fungus experience years ago." Gina explained: "Fungus might cause due to the equipment are not well cleaned and was influenced by the previous customers." Over here in CUTIECLE, they are very gentle, and they always clean and steam their equipment. I told them, I do not know what really happened back then, but after that incident, I had my own set of equipment at home, and sometimes I do my own nails. Gina says: "If you feel comfortable with own equipment, you can bring them here for your section." My response: "Really? Great! I should have brought my own equipment."
The differences between doing manicure and pedicure at home and in the saloon, they scrub your hands and legs, you don't have to do it yourself. If you normally do it at home by yourself, you should go to saloon once a while to relax and pamper yourself; enjoy the moment when you just lay back and let others serve you.

SIOK!

Time flies! Talk too much without noticing, Classic Gel Manicure and Classic Pedicure are beautifully done! I love the outcome so much! Oh! There is one last step, apply lotions for my hands, smell so

good

.
Check out their services, package and terms and conditions.


Disclaimer: This is a sponsored post. All thoughts and opinions expressed herein are my own.